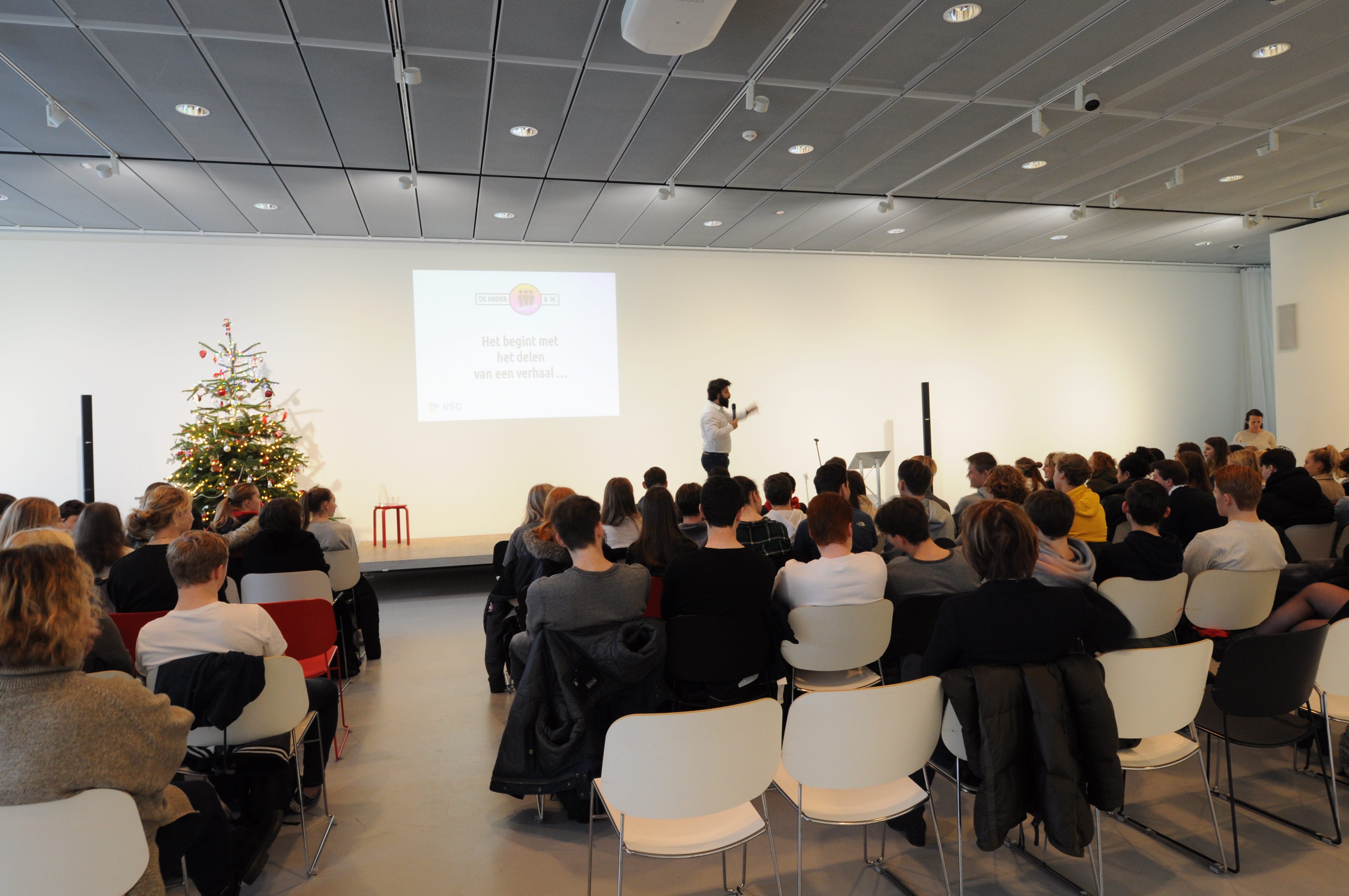 Storytelling
There is always a story behind every act; a story behind every scene, and a story behind every object; a story behind the "Starry Nights", a story behind "Mama Mia".
Humans can be like books, they have short stories or long stories to tell, lessons to learn and wisdom to gain or just hear a story to be entertained.
After being apart of more than 300 storytelling session, we are starting a new program called "Building bridges". The project's idea is to develop storytellers from different backgrounds, and organize events in schools, neighborhoods, libraries and more places just to build bridges between storytellers with unique stories and the different sects of society.
We have a team of storytellers, from different cultures and different background.
Sharing their stories with the audience. They are ready to take you in adventure to live events happened in other places with other people.
If you are ready for this nice exciting adventure, all you have to do is, press on book now.
If you would like to book any of our storytellers for any event please send an email on:
[email protected]
Tommy Sherif
Tommy is an Egyptian rebel, lives in the Netherlands since 2015. A professional storyteller and theater maker. In the past 5 years Tommy managed to make more than 350 performances in the whole country of the Netherlands.
His storytelling session is based on his own journey, his adventures in Egypt, then his journey to the Netherlands and the adventures he had and still has to face here in the Netherlands.
His story is in English, it fit with all ages, can fit with all the needed periods, from 10 minutes to 120 minutes, depends on how much details you need to know :-)
Nader Alawa
Nader worked for a lot of NGOs such as UNICEF, UNCR and UNRWA for 15 years in his life. In this journey he traveled to a lot of different countries.
He tells about his first trip and how he experienced that, further on his story continues till how he found himself in the Netherlands.
A story of a Syrian adventurer, passing by a lot of countries, and living in the Netherlands, not like any other refugee story. It's a journey witnessed a lot of cultures and a lot of life stories.
Yara Joujak
Yara Joujak is 18 years old, born in Aleppo- Syria, she lives in the Netherland since 2019,she is an actress and a singer. She has been always in love with acting since she was a kid, till she made her first role in the short play "off the wall" – 2021 in the Netherlands, and another Musical in 2022 and now she is working on her first song. She acts in three languages: Arabic, English and Dutch. She is starting the storytelling field and discovering more about herself as she tells her story of how she made it from the war in Syria to the stages in the Netherlands.
Tarek Habib
Tarek Habib is 28 years old born in Damanhur - Egypt. He lives now in the Netherlands. He studied architectural engineering. However, his love to the media made him chose to be a YouTuber and an activist, his role in 25/11 is his first role, but he is now getting ready for more artistic projects.
Tarek is a new storyteller, who want to tell about his dreams, his adventures and his journey. He participated in the Egyptian revolution in a very young age. He was forced to leave his country when he 20 years old and been through a lot till he made it to the Netherlands to start a new chapter of his journey.
Mohamed Akab
Mohamed Akab is 21 years old, Egyptian living in the Netherlands. He studied radio, cinema and television in Turkey, but he couldn't finish because he had to leave the country. He loves drawing, photographing and editing videos, with some doubts and anxiety he starts his acting career in 25/11, for the first time on stage he meet the audience and played an important role in his life, and yet more to come.
Mohamed tells about his passion to make arts and how he combines that with his revolutionary ideas and imagination. How he was rejected sometimes and that gave him more power and developed his talents to raise up
Mohamed Mahmoud
Mohamed is 47 years old, and yes he looks younger. He is a nutrition specialist and a cook. However, he is also an artist; Mohamed is a song writer and a poet. He is also a singer and an actor.
Lately Mohamed starts his storytelling adventure, and he is telling a story with the title: "Be beautiful to see the world beautiful." He also wanted the same to his daughter, but life had another opinion and separated him from his daughter. What happened and will happen? We know that when he tells us.